Mon, 8 October 2018
The Fastest Growing Company in America: A Conversation with Jason Swanson, Cofounder of SwanLeap
"The world's ruling structure has been reset. The future of chaos awaits! " - Hououin Kyouma

To say that I am a passionate entrepreneur only works if you make sure to add that I am known to be a bit of mad scientist as well. People would laugh when I told them I would change the shipping industry for good and make it possible for everyone to have what they really wanted: TRANSPARENCY on everything. Now, look! We have grown this wild idea into the fastest growing company in the United States.

So here is your chance - Want to talk to me about what it is like to be a CTO and co-founder of a truly successful startup? Want me to speak at your conference, do your podcast, or do a skype interview? Sure! I have been working for years straight to grow the company and now I want to talk about how I am doing just such with you. All the real questions you want ask about how hard it is, what it really takes... the money, the time, the emotional hardship, being a leader, not knowing anything, failing, succeeding from someone that is living the life day-to-day.

Or maybe you want to share your love of anime, JRPGS, or talk for hours about nerdy toys you grew up in childhood that you still love. I know I do! Crypto, blockchain, or neurology and a bit of lab research is more your speed? Not a problem, I got you covered. Sometimes though, you want to talk about about the philosophical and psychological underpinnings of how humans process thought, emotions, and generally deal with living their best life, okay let's do that too! Whatever you are passionate about let's shine some light on what is wonderful in your life... because tinkering and connecting is what it is all about. Reach out, let's learn something awesome together!

The adventure is just beginning. Would you like to come along?
---
Mon, 3 September 2018
The Rocky Road to Success: Benjamin Walker, CEO of Transcription Outsourcing
Ben Walker is the founder and CEO of Transcription Outsourcing, LLC in Denver, Colorado, which provides transcription services to the legal, law enforcement, medical, financial, academic, and business industries. Ben has become known worldwide as an expert in helping companies grow by utilizing the services of freelancers and contracted employees. He makes regular podcast appearances and has been featured in major publications like Forbes, Entrepreneur, and Inc. Magazine.
Download MP3
---
Tue, 24 January 2017
Our Jobless Future? Technological Unemployment and AI with Jønathan Lyons
Jønathan Lyons is an affiliate scholar at the Institute for Ethics and Emerging Technologies and an assistant professor at Bucknell University. He also writes experimental fiction. He is the co-founder of Cicatrix Publications, along with Krysia Jopek. The first project from the press will be Cicatrix Journal, featuring experimental prose and poetry.
---
Mon, 21 November 2016
When Consciousness was Taboo: The Cognitive Revolution with Bernard Baars
Dr. Bernard J. Baars
Bernard J. Baars, Ph.D. is Affiliated Fellow in Theoretical Neurobiology at the Neurosciences Institute in La Jolla, CA.

Bernie is a cognitive scientist specializing in conscious and unconscious brain functions, voluntary control, and concepts of self. These common sense ideas have long been difficult to study in the biobehavioral sciences, but have returned to the forefront in recent decades. He is best known for his book, A Cognitive Theory of Consciousness (1988) in which he develops an integrative theory called Global Workspace Theory (GWT) as a model for conscious and unconscious processes in the human brain.

GWT continues to be developed, in collaboration with Professor. Stan Franklin of the University of Memphis, Professor Murray Shanahan of Imperial College, London, and scientists working in the Neural Darwinism tradition of Gerald A. Edelman at the Neurosciences Institute. A number of neuroscientists are advancing the theory from their own perspectives, notably Professor Stan Dehaene and his research group in Paris. A popular account of GWT appeared in 1997, called In the Theater of Consciousness: the Workspace of the Mind, from Oxford University Press (1997; translated into German and Japanese).

Bernie cofounded the journal Consciousness & Cognition together with William P. Banks, published by Academic Press/Elsevier, and was the first president of the Association for the Scientific Study of Consciousness. ASSC is still the sole scientific organization dedicated to the empirical study and understanding of consciousness and related issues. Both Consciousness & Cognition and ASSC have helped to expand the accepted reach of consciousness science to a large number of topics, including such fields as animal consciousness.

Bernie is also a founder and editor of the web bulletin Science and Consciousness Review, along with Thomas Ramsoy and others. SCR aims to make the fast-growing scientific literature available to a wider web audience.

He recently developed teaching materials for a web-based coursethrough the University of Arizona Center for Consciousness Studies. He has also edited a college textbook, together with Nicole M. Gage, called Cognition, Brain, and Consciousness: Introduction to Cognitive Neuroscience. (Elsevier/Academic Press, 2007).

Bernie authored The Cognitive Revolution in Psychology, editedExperimental Slips and Human Error: Exploring the Architecture of Volition (Cognition and Language: A Series in Psycholinguistics), and coedited Essential Sources in the Scientific Study of Consciousness.

His papers include An architectural model of conscious and unconscious brain functions: Global Workspace Theory and IDA,How conscious experience and working memory interact, The conscious access hypothesis: origins and recent evidence, Applying Global Workspace Theory to the Frame Problem, Brain, conscious experience and the observing self, and Global Workspace Theory: A Rigorous Scientific Theory of Consciousness.

Bernie earned his Bachelor's degree in Psychology at UCLA in 1970 and his Ph.D. in Cognitive Psychology at UCLA in 1977.
---
Tue, 15 November 2016
Foreign Friend: A Podcast on Modern China with Peter Gassman
Dr. Peter J. Glassman is an educator and author who has worked extensively in early childhood, elementary, and post-secondary education in North America, Europe, and Asia.
Peter has taught at Columbia University, Tulane University, and the Chinese University of Hong Kong. He has been awarded permanent visiting professor status in the People's Republic of China. He has served as Provost at New England College, and Dean at The University of Macau and The California Institute for Integral Studies.
He currently serves as Vice-President for Curriculum and Instruction at The Early Learning Institute in Palo Alto, California.
Peter consults widely on issues concerning education, cross-cultural communication, and education policy for education and government groups. He is an experienced organizational leader with a record of inspiring profound and persisting institutional growth.
He has been a Fulbright professor, a Fellow of the NATO Atlantic Council and a Fellow of the American Council of Learned Societies. He has won awards for outstanding teaching from Columbia University, Tulane University, Hangzhou University and Guangxi Normal University.
Peter's core competency is teaching young people to believe in themselves, and to believe in their power to drive change. He is particularly effective in helping young people discover, accept, and manage the forces in civilization and the parts of our own mind that inhibit our faith and impede our action.
Peter has lived and worked in North America, Asia and Europe, and was raised with foster brothers from Sudan and Japan. He has an uncommon joy in human diversity, and an unusual ability to transact effectively across cultures.
Peter is the author of three books and numerous essays on human creativity and community. He received his Ph.D. degree in English and Comparative Literature from Columbia University.
Peter and his wife, Karen Lam, live in Vancouver, B.C.
---
Thu, 29 September 2016
Virtual Reality: State of the Industry with Micah Blumberg and Bilawal Sidhu
Bilawal Singh Sidhu is a creative technologist and VR supervisor. He runs a scrappy VR and mixed media studio, based in San Francisco and Chandigarh, India called Imaginfinity. You can check them out at imaginfinity.in. On the personal side, he enjoys geeking out about VFX/3D, emerging tech, Product Design, Digital Strategy, Meditation and 7 String Guitars. You can hit him up on bilawal.in or on twitter @bilawalsidhu.
---
Sat, 24 September 2016
Raising the Dead? BioQuark and the ReAnima Project with Ira Pastor
Ira Pastor - Chief Executive Officer – Bioquark Inc. - 30 years of experience across multiple sectors of the pharmaceutical industry including pharmaceutical commercialization, biotech drug development, managed care, distribution, OTC, and retail; Served as VP, Business Development for drug development company Phytomedics Inc., raising $40 million of private equity, consummating over $50 million of licensing deals, and bringing lead drug candidate from discovery stage to Phase III development; Prior to that, employed by SmithKline Beecham Pharmaceuticals working in sales, marketing, and business strategy positions. Mr. Pastor has also served as Vice President of Corporate Development for the pharmacy benefit management company Prescription Delivery Systems (acquired by Cigna Health Insurance); MBA, Temple University; BS, Pharmacy, Rutgers University
More information about the ReAnima Project can be found here.
---
Mon, 30 May 2016
Crowdfunding a Cure for Aging: Steve Hill and Elena Milova of the MMTP
Please Visit
this https://www.lifespan.io/campaigns/the-major-mouse-testing-program/
Steve Hill
With a background in statistical data analysis, project management and administration he is ideally placed to oversee the project and help the various team members with the various tasks and goals the team has to complete. His main role as project lead is to organize research data, administration, project management solutions, advocacy and networking.
Working in research and in particular the field of regenerative medicine demands an ability to respond quickly and efficiently to changing situations. Whilst not from a research background per se his previous experience working as a manager in real time traffic control has given him the experience and ability to remain calm under pressure and help the team achieve its aims. His decades of experience in statistical data analysis, administration and planning gives him the ability to strategically plan and organize the various tasks the team must complete and help drive the project forward to meet deadlines and goals.
As an active longevity advocate he has a excellent knowledge of the regenerative medicine field that ranges from pharmaceutical sourcing, lab planning and costing to research and technology. Part of his role is contacting drug suppliers, animal breeders and other labs as part of the ongoing development of the project.
---
Thu, 24 December 2015
Breast Cancer, Bioprinting, and Breast Reconstruction with Laura Bosworth of TeVido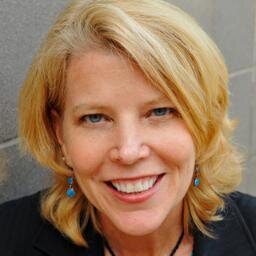 Laura Bosworth, CEO and co-founder of TeVido BioDevices, is a dynamic former Fortune 50 executive with 25+ years of cross-functional industry experience. TeVido is a biotech start-up using innovative 3D bioprinting and a woman's own cells to create tissue engineered solutions for reconstruction after breast cancer. Recent press coverage includes CNBC, CNN, The Economist, Popular Science and many more. The company has received grants from the National Science Foundation, the National Cancer Institute and the LIVESTRONG Foundation. With a B.S. in Engineering from UT El Paso, Bosworth started her career in manufacturing process development for IBM. She quickly moved into management where she led software development and launched a Technical Marketing Center earning a General Manager's Award for her contributions to sales and customer relationships.
At Dell, she built strategic business partnerships with large companies such as Microsoft, SAP, and Oracle and she led software product marketing delivering significant product feature improvement, highlighted by industry analysts. Ms. Bosworth is recognized for her skill in starting up new business functions and created multiple technical sales support functions including an OEM business unit: enabling over $500M in sales. She launched a professional services business unit and has expertise in customer support services. Using her cross-functional and international experience, she developed corporate wide quality strategies that reduced operating costs by ~$120M. Ms. Bosworth has volunteered for numerous non-profits, primarily supporting women's needs in the Science Technology Engineering and Math (STEM) field as well as domestic violence – in Board positions as well as providing direct service.
She volunteers as a Spanish interpreter at a Healthcare Clinic that serves low-income individuals Ms. Bosworth developed curricula, taught and provided mentorship with several applied entrepreneurship programs -including those at Texas State University and UTEP- focused on mentoring aspiring underrepresented and women entrepreneurs to develop their own high-growth companies. She volunteers as a Spanish interpreter at a Healthcare Clinic that serves low-income individuals seeking healthcare access.
---
Tue, 22 December 2015
The Great Longevity Effort and How You Can Help: An Important Podcast with Edouard Debonneuil
Please visit the MMTP Website.
Former researcher in biogerontology at UCLA, Inserm and the Pasteur Institute, where he contributed to lifespan tests in C. elegans and mice and organised clinical trials, Edouard is today one of the directors of the International Longevity Alliance (ILA). Since 2001 he has asserted human healthspan can be rapidly extended once large scale rodent lifespan tests, massive health data analysis and agile human trials are collectively set up. Since 2012 he is gradually but firmly building that pipeline with the help of the ILA.
---